Picture: http://www.itabnav.com/163-optimizer-wxa-112.html
Optimizer wXa-112 är en liten dosa/router som ger möjlighet till wifikontakt med landstationer på betydligt längre avstånd än via datorn ensam. Räcker det ändå inte kan man gå via en satellittelefon.
"
It enables access to many communication networks (additional equipment required) :
- access to satellite networks through a satellite handset with a valid satellite contract
- access to shore public wifi hotspots through the "Halo wifi extender" (a wifi amplifier with antenna than can reach several miles)
- access to the boat NMEA0183 network from a USB source (typically a NMEA multiplexer with USB output), to broadcats data over wifi to tablets, smartphones or PC/Mac"
Fungerar bra att ladda ner gribfiler (väder), mail osv även ute till havs när vanliga mobilen inte når land men det förutsätter då alltså en Iridiumtelefon - och det går inte lika bra med selleri (Swedish joke...)
Det finns också en extern antenn, Halo Wifi Extender, med vars hjälp Optimizern kan nå upp till 1 km.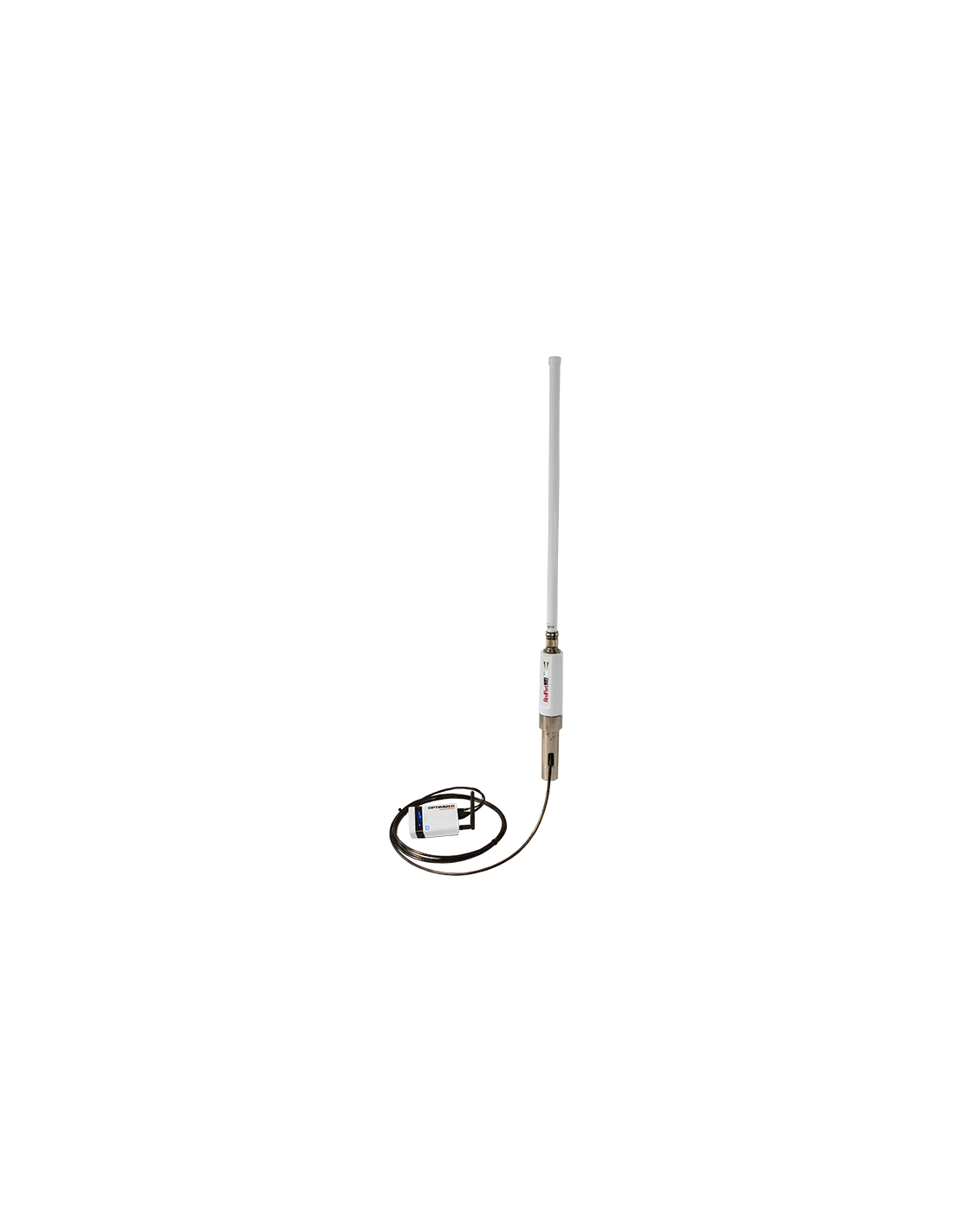 Picture: http://www.itabnav.com/164-halo-wifi-extender.html
Läs mer:
http://www.itabnav.com/163-optimizer-wxa-112.html
http://www.itabnav.com/164-halo-wifi-extender.html